By Aiwu Esele
Manchester United conceded a dramatic stoppage-time goal as they lost to Young Boys despite
Cristiano Ronaldo scored early in the 13th minutes to put Manchester United ahead in their away game with Young Boys but it was his sub in 18 minutes to the end of the game, Jesse Lingard that cost them the game. Lingard back passed slowly to De Gea allowing Jordan Siebatcheu to slot the ball into the net at 90+5 minutes. Worse still, Solskjaer also subbed Portuguese Bruno Fernades when the game was one apiece and then disaster struck when United's defender Aaron Wan-Bissaka's was rede carded for dangerous challenge on Christopher Martins 
They looked set to hang on for a point in an entertaining match after Cameroon winger Moumi Ngamaleu's equaliser.
United now host Villarreal in their next Group F game on 29 September in a repeat of last season's Europa League final. Villarreal drew 2-2 in their game with Atalanta.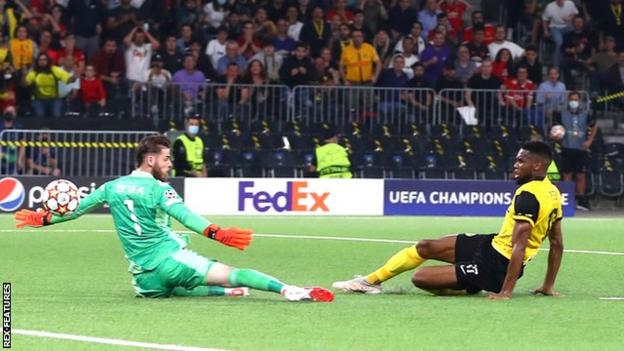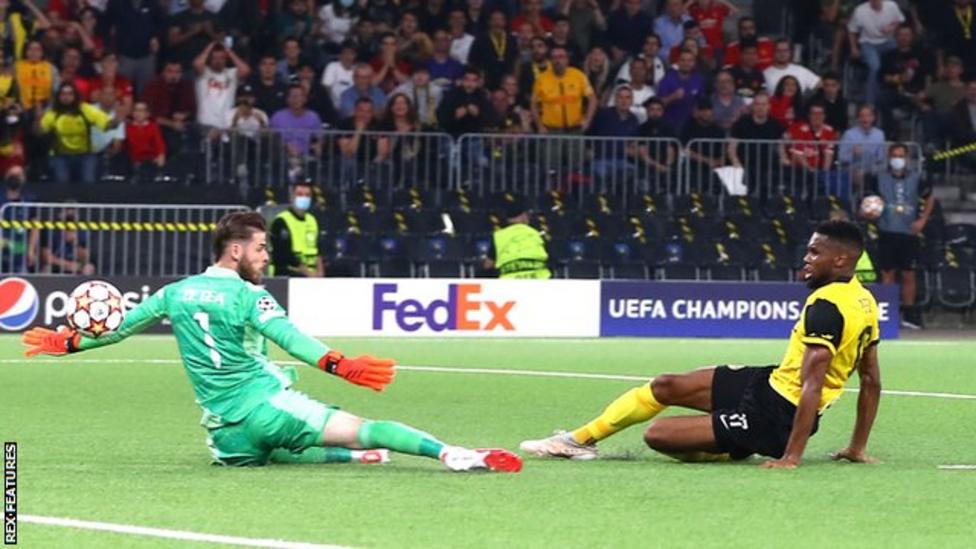 Timed at 94 minutes and 22 seconds, Jordan Siebatcheu's finish was the latest winning goal in a Champions League match since Lucas Moura's goal for Spurs against Ajax in May 2019 (95:01)
Barcelona 0-3 Bayern Munich
Lewandoski's brace in the 56th and 85th minute with a 34th by Muller sealed the hopes of Barca in Nou Camp of re-enact the old days of home win. They were so lackluster in performance that when the referee blew the final whistle they appeared to happy to end the shameful defeat. First time since 1997 that Barca would lose a home game at Nou Camp
Chelsea 1-0 Zenit
Defending Champions Chelsea took the away game with Zenit Petersburg at 1-0 scored by ace striker Romelu Lukaku in the 63rd minutes. He lots a chance to make it two when he failed to shot from the 18 yard box and dribbled the ball away.
Malmo 0-3 Juventus
With goals from Lobo Silver in the 23rd minute and Paulo Dybala converted a penalty at the stroke of half-time. Morata made it three a couple second to end of first half. And that was the end of the game as the second half witnessed a more or less passing of the ball for pleasure. This would be the first time since 2005 that Juve would be scoring three away goals in the first half in a Champions league away match. They face Chelsea in Turin on September 29.
Sevilla 1-1 RB Saltzburg.
Lille 0-0 Wolfsburg
Dynamo Kyiv 0- 0 Benfica